The Agony & The Ecstasy - Michelangelo's Rome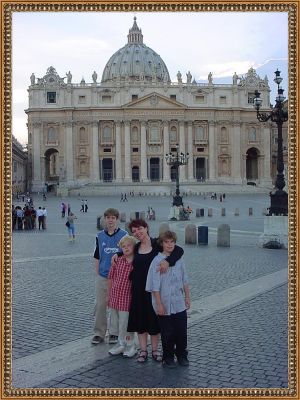 This in-depth full-day tour explores the great Roman works of Michelangelo - from his sculptures to his frescoes to his architecture. We will begin by exploring his architectural techniques at the Capitoline Hill, the center of ancient and modern Rome. In close proximity to the Pantheon, we will enter the church of Santa Maria Sopra Minerva to view one of the most elegant unknown works of Michelangelo: the Cristo Risorto. Then, a short stroll to Piazza Farnese where we will enjoy Michelangelo's Palazzo Farnese - designed for Pope Paul III.
We will proceed to the Vatican City (with reserved entrance) for a visit to the magnificent Sistine Chapel with Michelangelo's inspirational ceiling of the Creation and his divine depiction of the Last Judgment. In St. Peter's Basilica we will marvel over Michelangelo's moving Pieta statue and his imposing dome. This tour will certainly shed light on "the agony and the ecstasy" of this great artist.
Number of guests:

1-4
5-8
9-12

7 Hour Tour

$900
$995
$1195
This is designed as a walking tour. Our guests will be responsible for any extra transportation charges.

The Vatican Museum entrance fees & reservation fees of approximately $35 USD per person are not reflected in the rates outlined above. These fees are collected in advance - at the time the tour is booked & reserved.

Because of Vatican policies, we are not able to reserve entrance more than 60 days prior to the tour date. Entrance times are based on availability.

For guests that have more specific time requirements and needs, Customized Italy can coordinate a special VIP tour of the Vatican. Please inquire for further details on our Vatican VIP tour.

Please note that there is a very strict dress code for St. Peter's Basilica. No shorts, no bare shoulders and no miniskirts.